A selection of clearance stocks and seconds (read description of listing for faults), and all sale items.
CL01.  White Jacquard Ready Tied Stock (Fabric Flaw)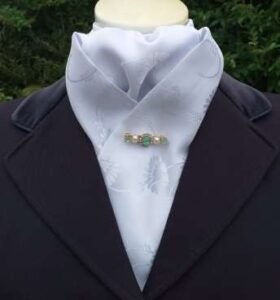 White jacquard ready tied stock, with a floral design.  Slight material flaw, has a small pull on the end of the tab part, so not visible when worn, and a couple of very minor material flaws, not really noticeable.
RRP:  £20.00
Clearance Price:  £14.00
CL02.  White Poly Cotton Self Tie Stock (Buttonhole Defect)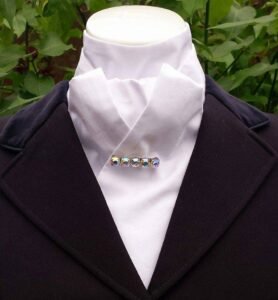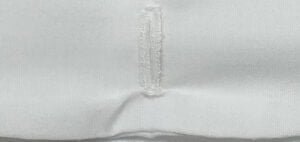 White poly cotton self tie stock.  There's a piece of material fold at the bottom of the buttonhole, does not affect use and not visible when worn.
RRP:  £16.00
Clearance Price:  £12.00
CL03.  Off White Polyester Ready Tied Stock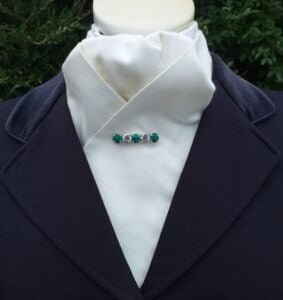 Plain off white polyester stock a nice thick soft stock tie.  End of line!
RRP: £16.00
Clearance Price: £12.00